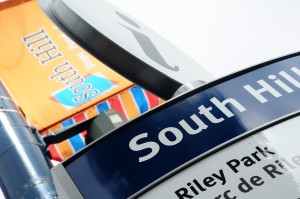 The City's Business Improvement Areas (BIAs) play an important role in business and tourism development, safety and security, and street enhancement for their areas. They are also important partners in achieving Community Visions' goals for identified Neighbourhood Centre shopping districts.
The Vancouver Economic Commission has unveiled
The Vancouver Economic Action Strategy
. The action plan for Vancouver is focused on creating a climate for growth, supporting business investment and trade as well as attracting and retaining talent.
The plan provides 160 actions, measures and outcomes for how the Vancouver Economic Commission (VEC) will work with partners to enhance local economic performance through a variety of business-support programs.
The plan was developed and will be implemented by the VEC, under the leadership of the commission's powerful team of business experts on the new board.
The foundation of the strategy is based on Vancouver's economic assets and attributes, and focuses on mature sectors as well as emerging growth sectors. Thousands of hours of research and consultation with business leaders, stakeholders, partners and citizens were taken into account to develop the major areas of focus.
"We look forward to implementing this action plan with our community stakeholders and partners," said Lee Malleau, CEO of VEC. "Our plan is ambitious but achievable, and we have adopted a focused approach that identifies where we think there are gaps to fill, improvements to make in our business climate, and the best ways to support the many organizations that are already doing great work in Vancouver."