————————————————————————————————————————————————————————————-
2013 SOUTH HILL FESTIVAL RECAP
On May 25th, 2013, the South Hill BIA hosted a food fair as the 11th annual South Hill Festival returned to Fraser Street. Thankfully the weather stayed relatively dry for the most part and the festival was well attended in general. This year the BIA featured four participating restaurants in the food fair including two newer additions to South Hill. The cuisines of Dairy Queen, Magda's Restaurant, Pizza Plus and Lovely Thai Restaurant kept the festival crowd happy with great offerings of different cuisines while Jim Cook and Lesismore provided the musical entertainment. Overall it was a great success and the South Hill BIA would like to thank all the participating restaurants, organizations, sponsors, and volunteers who made this event a great success. We look forward to seeing you all at future South Hill events and at the festival next year!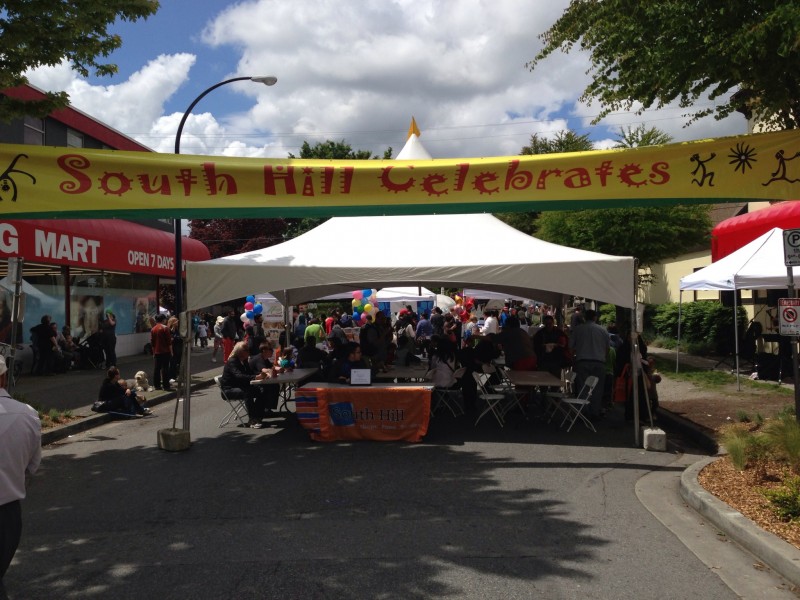 For more photos from the day check out http://www.flickr.com/photos/south_hill/sets/72157633909826170/
————————————————————————————————————————————————————————————-
 2013 KEEP VANCOUVER SPECTACULAR CLEANUP EVENT
Vancouver is one of the best places in the world to live in,  so on May 4th 2013 let's do our part in keeping it that way! The annual Keep Vancouver Spectacular Event  will be held in various parts of the city and volunteer teams will be doing their part to clean up and contribute to a cleaner, more sustainable Vancouver .
Come join the South Hill BIA as we team up with our business members and volunteers in the community to clean up Fraser Street on May 4th.
This is a great way to get involved in the community and to volunteer for a worthy cause.
This event is open to everyone and we encourage you to bring your friends, colleagues and family and create your own clean up team!
Sign up by filling the form below.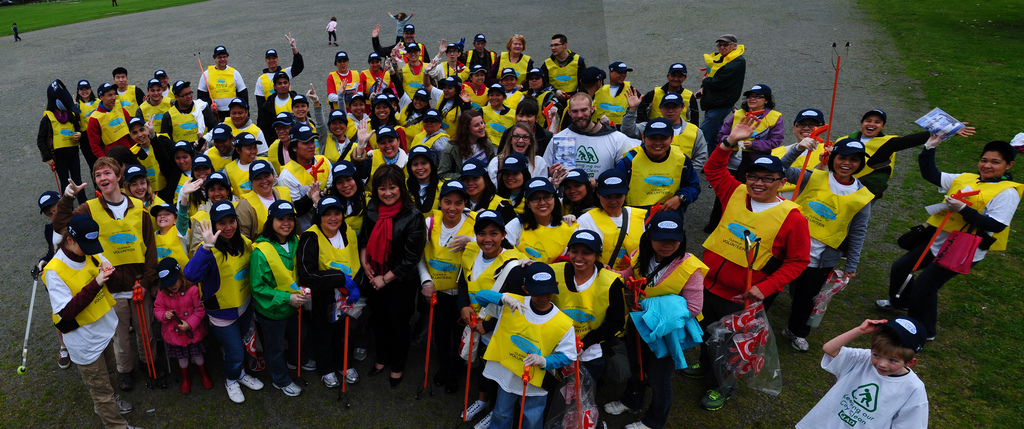 Volunteers will be eligible for prizes from our sponsors. There will be snacks and refreshments for everyone.
Schedule:
10:00am-10:30am Registration and Check in
10:30am-11:30am   Clean up your assigned area
11:30am-12:00pm  Thank You's, Refreshments and Prize Draws
The event will start at 47th Avenue and Fraser Street in the back parking lot behind Shoppers Drug Mart.
More details will be available here and on our Facebook event page. Check back here or on the South Hill Facebook page for the latest updates.
————————————————————————————————————————————————————————————-
SOUTH HILL CHINESE NEW YEAR LION DANCE!
Mark your calendars for Saturday February 16th 2013!
The South Hill Business Association (SHBIA) and its members will be presenting a Lion's dance on Fraser street to celebrate the Chinese New Year and to ring in the Year of the Snake. Participating business who sponsored the event will have the lion dance perform in front of their business. The SHBIA would like to invite everyone out to this grand celebration on Fraser from East 41st Ave to 50th Ave beginning at Noon. See you there! Stay tuned for more details on our website and Facebook page!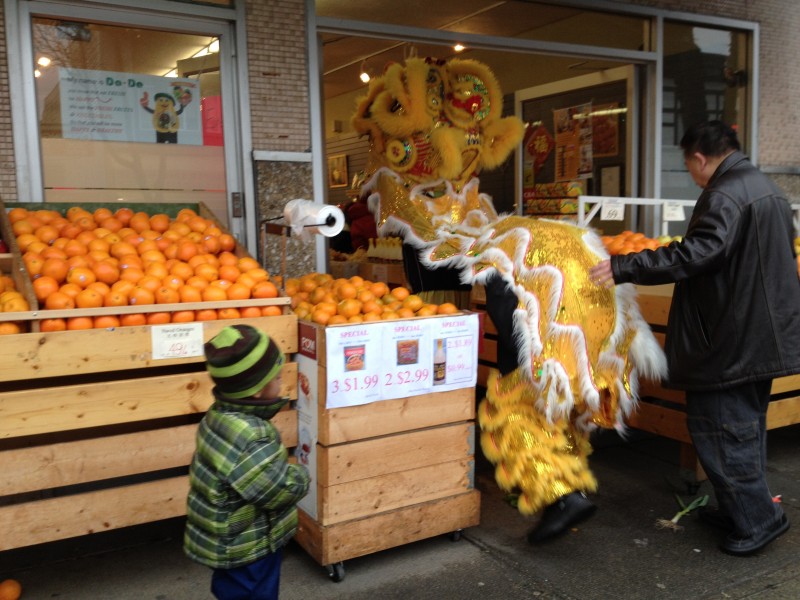 ————————————————————————————————————————————————————————————-
TURN DOWN THE HEAT WEEK CHARITY SWEATER DRIVE!
February 2-9 is the first province-wide "Turn Down the Heat Week" and many South Hill BIA businesses are participating to promote energy conservation. They are also taking part in the "Donate a Sweater Campaign" and collecting gently used sweaters. Sweaters collected by businesses in South Hill will be donated to the South Vancouver Neighbourhood House, which helps needy families in this part of the city.
Employees and customers at South Hill businesses are encouraged to take part by dropping off gently used sweaters at the participating businesses. These businesses can be located by a campaign poster on their door or window. We are also listing the drop off points below and on our Facebook page.
Please bring your used sweaters to them during the week of Feb 2-9. Thank you.
Sweater Drop Off Locations:
Bains Travel: 6550 Fraser Street (49th and Fraser)
Vancity:  6288 Fraser Street (47th and Fraser )
Mason's Sewing Machine: 6184 Fraser Street (46th and Fraser)
Eastside Fitness: 5854 Fraser Street (42nd and Fraser)
Sunny Electronics: 5806 Fraser Street (42nd and Fraser)
————————————————————————————————————————————————————————————-
With December rapidly approaching, the South Hill Business Association is pleased to present the
2012 "December in South Hill Campaign."
During December certain businesses in the South Hill area will be featured as the South Hill Business of the Day! Be sure to swing by and visit them on that day to receive special one day discounts, goodies, gifts, or to celebrate the holiday season with them over refreshments.  We encourage customers to come celebrate the Holidays in South Hill.
Below is a list of all the businesses that are participating in the campaign.
Dec 3 Tony Gill Dentistry:Free Giftbags
Dec 4 Jiwa Law Corporation: Refreshments and  small gifts
Dec 5 Mable Elmore Community Office: Open House -Free refreshments, candy canes and Hot chocolate
Dec 7 South Hill Library: Winter Warmup Festival
Dec 8 Sunny Electronics
Dec 9 Joyalex: 10-15% off products
Dec 11Eastside Fitness: 6 pack fitness passes on special discount price
Dec 12 Homewares: One Day sale!
Dec 13 The Medicine Shoppe: Goodies for customers and Products on sale
Dec 14 Fraser Children and Family Care Clinic
Dec 15 Mason's Sewing: Discount Prize Wheel
Dec 16 Victory Merchandising
Dec 17 Mobilicity: $20 off any handset with activation
Dec 18 Pita House: $4.99 Donairs All Day
Dec 19 Fraser Car Wash and Auto Detailing: Discount savings cards with purchase
Be sure to like South Hill on Facebook  and Follow us on Twitter at @South_Hill for exclusive updates and sneak peeks on this campaign!
We hope to see you in South Hill during December!
———————————————————————————————————————————————————————————————-
KHATSAHLANO MUSIC AND ARTS FESTIVAL
SATURDAY JULY 21st 2012 12-8pm
WEST 4th from Mcdonald to Burrard
We will be there promoting South Hill and the Businesses!
Come check us out and say hi!
KEEP VANCOUVER SPECTACULAR 2012 KICK-OFF
Date: Saturday, April 28th
Time: 9:00 am – 12:00 noon
Place: John Oliver Secondary
Register by April 13th at [email protected] or
phone 778.385.7242